Welcome to the Ferny Hills Progress Association Website
2017 Hills District and Bunya Garden Competition
The 2017 Garden Competition has commenced - click here for details!
The launch of this year's competition will be held on 6th May at the Arana Hills Library, starting at 9am. Come along and hear Kylie Stapleton, the winner of the 2016 Edible Garden category, talk about starting your own vegie garden.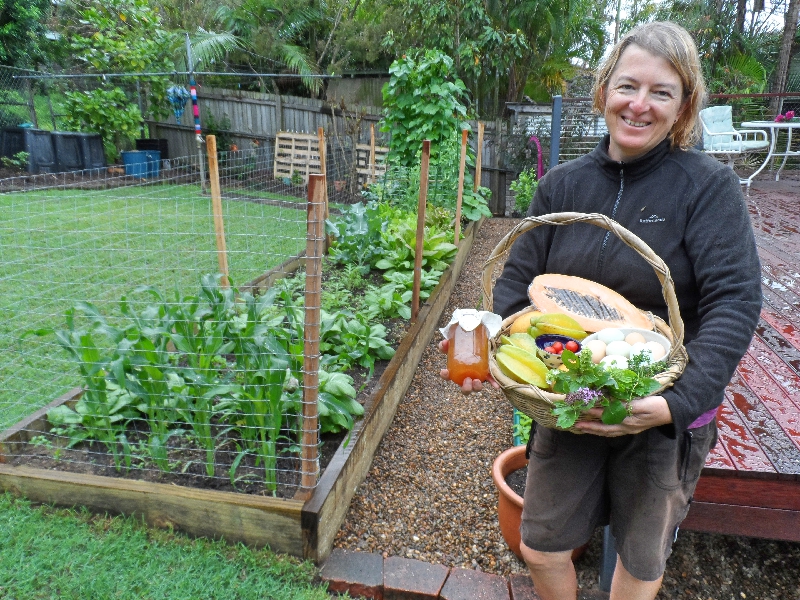 Kylie and her vegies.
About Us
The FHPA is a group of local citizens who volunteer their time and effort to improve the area we live in.  We are a non-profit, non-political incorporated association.
If you live in the Ferny Hills area, are eligible to vote in the Ferny Grove electorate, and are willing to freely give some of your time to the community, please contact secretary@fhpa.org.au.
The aims of the FHPA are:
to act as liaison between residents and official bodies concerned with the development of the area;

to raise funds for area improvement; and

to assist in development and progress of other community organizations in the area.